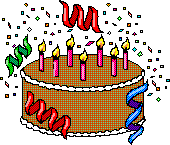 JJ Alian, the second child of Mabel and Allen had just celebrated his second birthday with a bash last Easter Monday colliding with the beautiful spring weather and the resurrection of Jesus Christ.
Alice, Allen, Sherwin playing the mahjong. I know Alice won it all.

Everybody had a wonderful time especially the kids as the party opened with the traditional easter egg hunting laced in the garden. The men had their own group session of drinking and the ladies were on the other side, busy chatting and eating including me.

The foods were extraordinary and the taste was heavenly. I love to eat Pinoy foods of course. There were lots of desserts as well.

In the garden, the children were playing and Alice group played the mahjong. As I know, Alice toppled them all.

I went home early as 730pm with the bagful of takeaway foods.